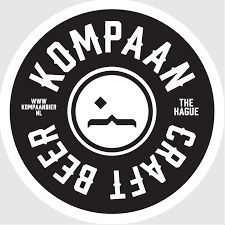 Welcome to Kompaan Thuishaven, the place where you can enjoy delicious beer, great food, and good company. Our brewery is located in an industrial building in the harbor area of The Hague and has its own tasting room where you can sample our artisanal beers.
Our tasting room offers a unique and cozy atmosphere where you can relax and enjoy our range of beers, from refreshing IPAs to dark stouts. We also serve delicious food that pairs perfectly with our beers, from tasty snacks to full meals. Our friendly and knowledgeable staff are happy to help you choose the best combination.
If you want to learn more about our brewery and brewing process, we also offer tours that give you a behind-the-scenes look. You can also purchase our beers to take home in our shop.
Kompaan Thuishaven is easily accessible by bike, car, or public transport and offers free parking. Come and experience the flavors and atmosphere of Kompaan Thuishaven!