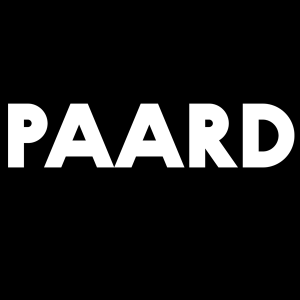 PAARD is the largest pop venue in the Hague region and attracts almost a quarter of a million visitors with over 700 programs each year. With a very diverse range of programmes, the nearly 50-year-old PAARD contributes to the liveliness of the city and to the emancipation and self-expression of substantial groups in society.
Within The Hague, PAARD is a pioneer in nightlife and presents national and international crowd favorites in many music genres. Despite this large range, it is certainly not just the lowest common denominator. On the contrary: the programs are extremely diverse and so are the audience. The programming continuously seeks a good balance between regional, national and international artists, and does not only focus on established names: emerging talent and exciting niche acts are also given free rein.
PAARD has a Grote Zaal (main hall) with a regular capacity of 1100 people, a Kleinze Zaal (small hall) with a capacity of 300 people and a PAARDCafé with a capacity of 125 people. In addition, PAARD provides pop programming in Amare, and collaborates with many cultural partners to create a wide range of evening and night programming, festivals and other events, both in the PAARD halls on the Prinsegracht and at other locations.