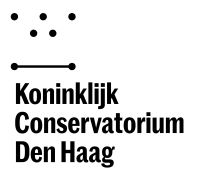 The Royal Conservatoire was founded in 1826. From the day of its foundation, the connection between innovation and tradition has been a core value of the institute. Innovation can only arise from tradition. Innovation is not something you just do. You establish reasoned relationships between the classical view and the new idea. Tried-and-tested conventions are of course cherished, but they also often form the starting point for the urge to innovate. Every day we work with all our employees and students to create the right climate in which both tradition and innovation are given space.
Studying at the Royal Conservatory in The Hague means studying at the oldest conservatory in the Netherlands. It means studying at a music and dance institute where experiment and innovation go together with tradition and craft. You will find yourself in an inspiring learning environment where top international musicians and (former) top dancers teach. Once graduated, you do not only master the technical skills; you have also developed an inquisitive attitude and a lifelong curiosity, befitting a musician or dancer at the highest level.
This is the Next Generation Festival
In 2020 and 2021, almost 350 professional musicians graduated at the Royal Conservatoire of The Hague. Since the last two years have been exceptional in many ways, they didn't have many opportunities to play in front of a live audience. The Royal Conservatoire therefore decided to host the Next Generation Festival from Thursday 25th to Sunday 28th of November 2021.
During the 4-Day Next Generation Festival, the top of our recently graduated alumni and their ensembles will perform over 75 hours of music in various genres, such as Classical, Early Music and Jazz. Come and listen to new music written by Sonology and Composition graduates. The Royal Conservatoire will be moving to Amare in January 2022. The Next Generation Festival will give visitors the opportunity to already visit our new home and take a look at the impressive new concert hall and studio's.