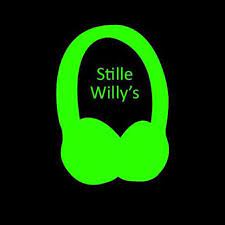 Stille Willy's is dé specialist in silent disco verhuur. Of het nu gaat om een bedrijfsfeest, verjaardagsfeest, festival of bruiloft, met onze draadloze koptelefoons wordt het gegarandeerd een succes.
Wij bieden complete pakketten aan inclusief de benodigde apparatuur, muziek en een duidelijke uitleg over het gebruik van de koptelefoons. Zo kun je direct aan de slag en hoef je je geen zorgen te maken over de techniek.
Onze koptelefoons zijn van hoogwaardige kwaliteit en kunnen tot wel drie verschillende kanalen tegelijkertijd afspelen. Zo kunnen jouw gasten kiezen uit verschillende muziekgenres en is er voor ieder wat wils.
Daarnaast bieden wij ook de mogelijkheid tot levering, opbouw en afbouw van de apparatuur, zodat je je volledig kunt concentreren op het feest.
Bij Stille Willy's ben je verzekerd van een geslaagd feest met een unieke ervaring voor jouw gasten!