Sports | € 5 | Hockeyclub KZ | Friday September 2 2022 | 10.30 - 16.30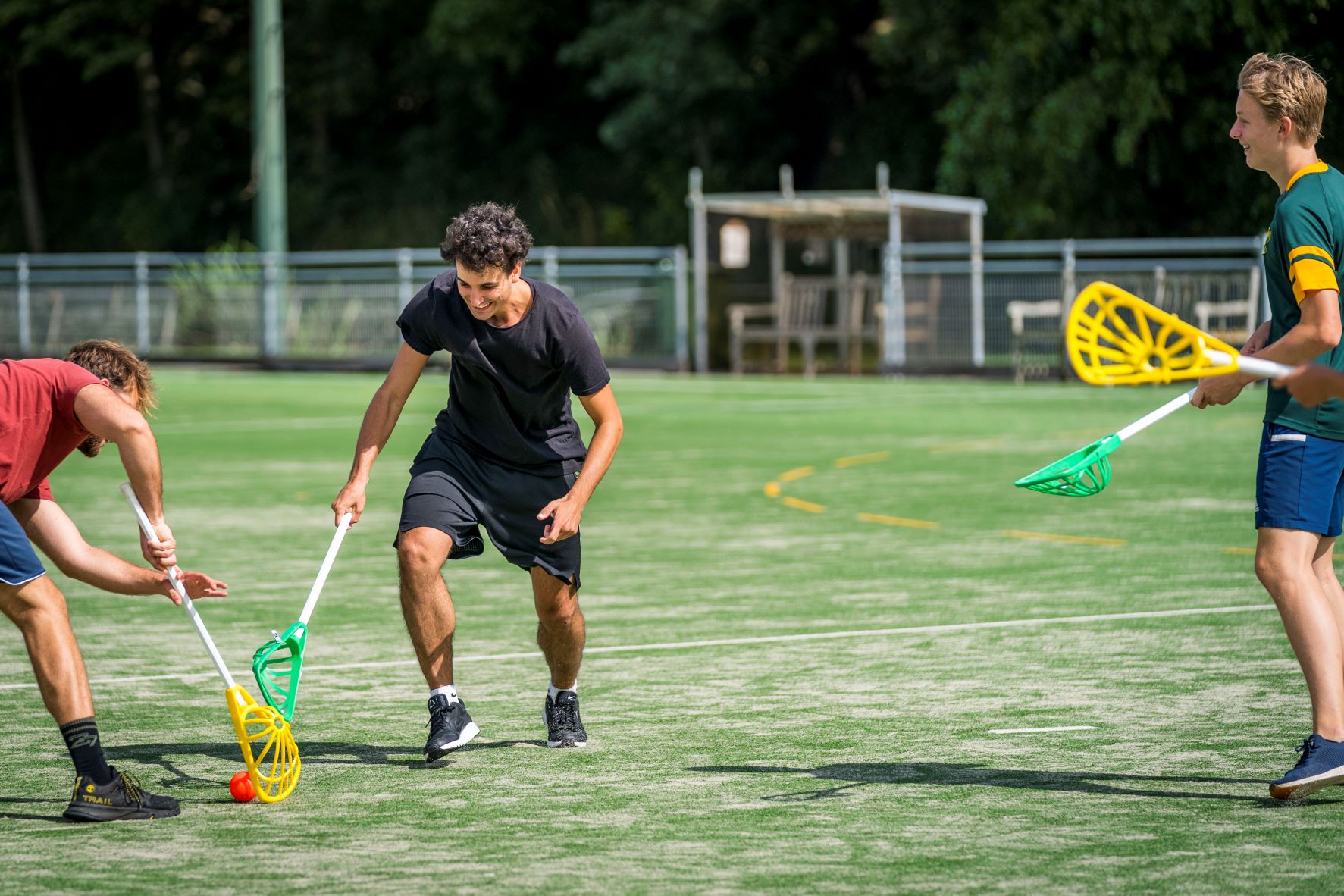 Score on, and maybe off the field with one of the student sport clubs The Hague has to offer. Get to know the sportclubs on September 2nd, perhaps you'll be their next star player shining on the field!
Workshops and clinics
During this day various student associations from The Hague will organize workshops and clinics at Hockeyclub Klein Zwitserland. Together with a group of fellow students you will take part in various open training sessions and compete for the title "The Hague student sports team 2022". Of course we will end the day with a couple of drinks!
Lunch included!
In short, this is the moment to get to know the various student sports associations in town and to find out what sport suits you best. Buy your tickets, including lunch buffet, here!
Check them out first? Read more about our student sport clubs here!
Top the day off at the Beach Experience with BBQ
Combine your field day with a wonderful evening on the beach! Until 16.30 in sports mode and then relax on Scheveningen with a drink, BBQ and party. Check the info and tickets for the Beach Experience here.