We are looking for DJs who make The Hague dance!
DJ contest! Do you study in The Hague, do you have DJ skills and do you want to perform at festivals? Submit your tracks! A jury of professional DJs will choose the winner. The winning DJ gets a solo podium place at three festivals in The Hague. Will this be your breakthrough with the general public?
Participate and win!
All students of higher education institutions in The Hague can participate.
DJs must be students in The Hague and the music must of course be danceable.
You can submit until January 29, 2024, via this link and by completing the steps under 'How to compete'.
If the jury chooses you as the best, you will have a chance to perform at the following festivals:
Liberation Festival (50,000 visitors) May 5, 2024
The Hague Outdoor (15,000 visitors) June, 2024
Intro festival of The Hague University of Applied Sciences (5,000 visitors) August 2024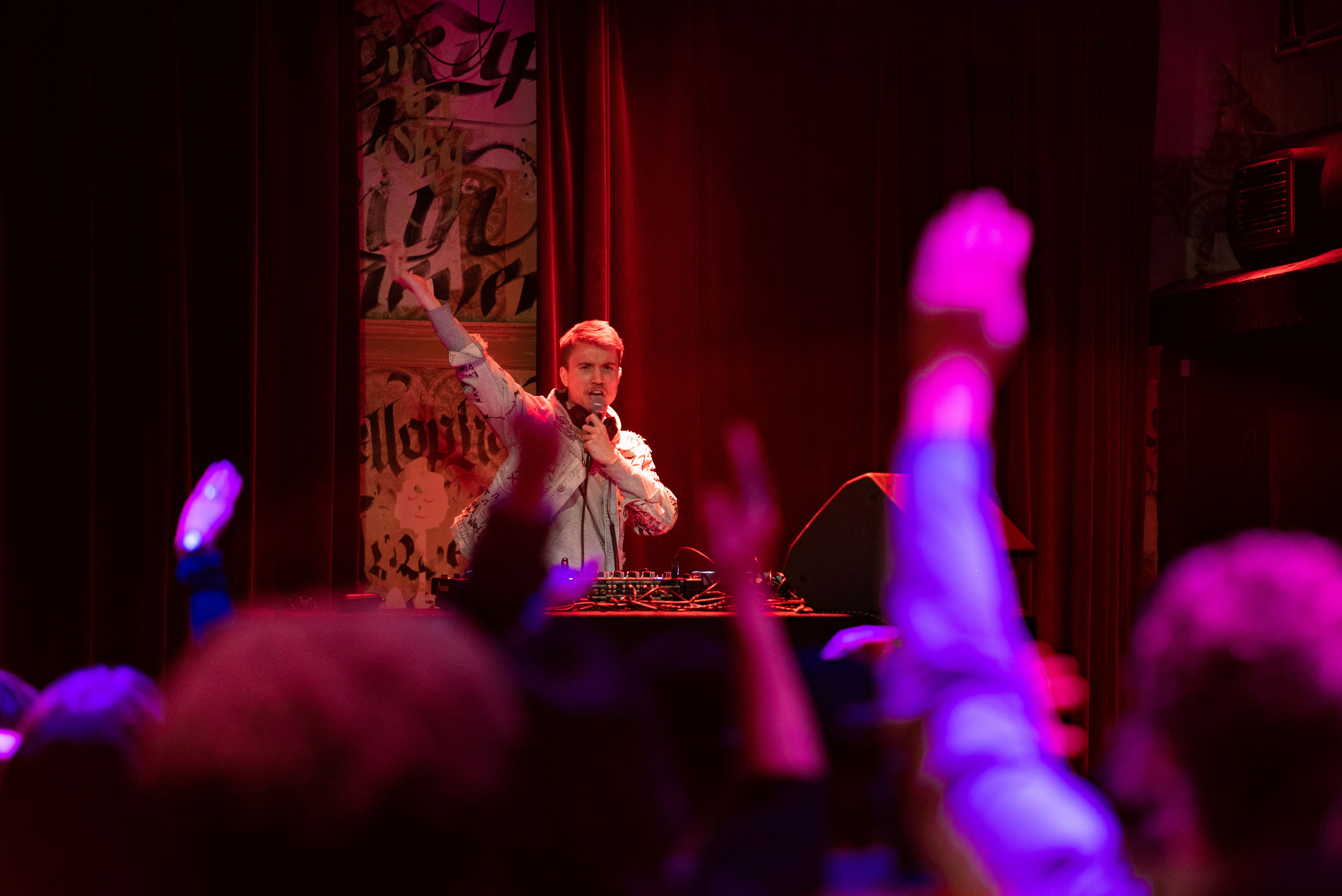 Photo: winner WEZZ in Paardcafé February 2023
How to compete
Upload a 30 to 60 minute demo on Soundcloud or Mixcloud,
Set the title as follows: DJNAME – Student dj-contest - The City of The Hague,
Send the link + tracklist to dj@studyinthehague.com,
Also send your personal details and biography (including name, address, telephone number, the educational institution where you study, education, student number, DJ experience, locations where you played, hobbies, fun facts about yourself).
Submit your entry no later than January 29, 2024!
Contest: where and when?
The demos are judged by the professional jury. The best entries will be invited to the DJ contest evening in the Paardcafé at Prinsegracht 10 in The Hague late February 2024. In addition to the podium places, a cash prize is also offered to the winner.
Winner 2022: HALO
Aftermovie HI The Hague Student Experience at Liberation Festival 2023
Participating higher education institutions
Students from these educational institutions can participate in the DJ contest: The Hague University of Applied Sciences, Leiden University Campus The Hague, Inholland University of Applied Sciences The Hague, Royal Conservatoire, Royal Academy of Art, Hotelschool The Hague, Institute of Social Studies.