Hey! I'm Caitlynn, a fellow student here doing my Copywriting internship at Studar. Last Thursday I got to be part of an interesting conversation between several national and international students and the municipality of The Hague, and I think you definitely need to be filled in on this.
''Together, we can face the problem and find a solution'', this was the vibe I have gotten while attending an interesting conversation last Thursday between several national and international students and the municipality of The Hague. They came up with some amazing possible solutions that have been thought of for the topic of the hour: ''The problems of student housing''. But how did we even get to the point of this meeting? Let me do a little recap for you.
Last November, talented photography students Ben Maier, Lina Selg and Dario di Paolantonio studying at the Royal Academy of Arts, had an exhibition at a student festival about problems regarding student housing. Of course, we all know student housing in the Netherlands sometimes is not what you truly expect when you move here, but seeing the visuals that these students brought to light really gave it all a new perspective.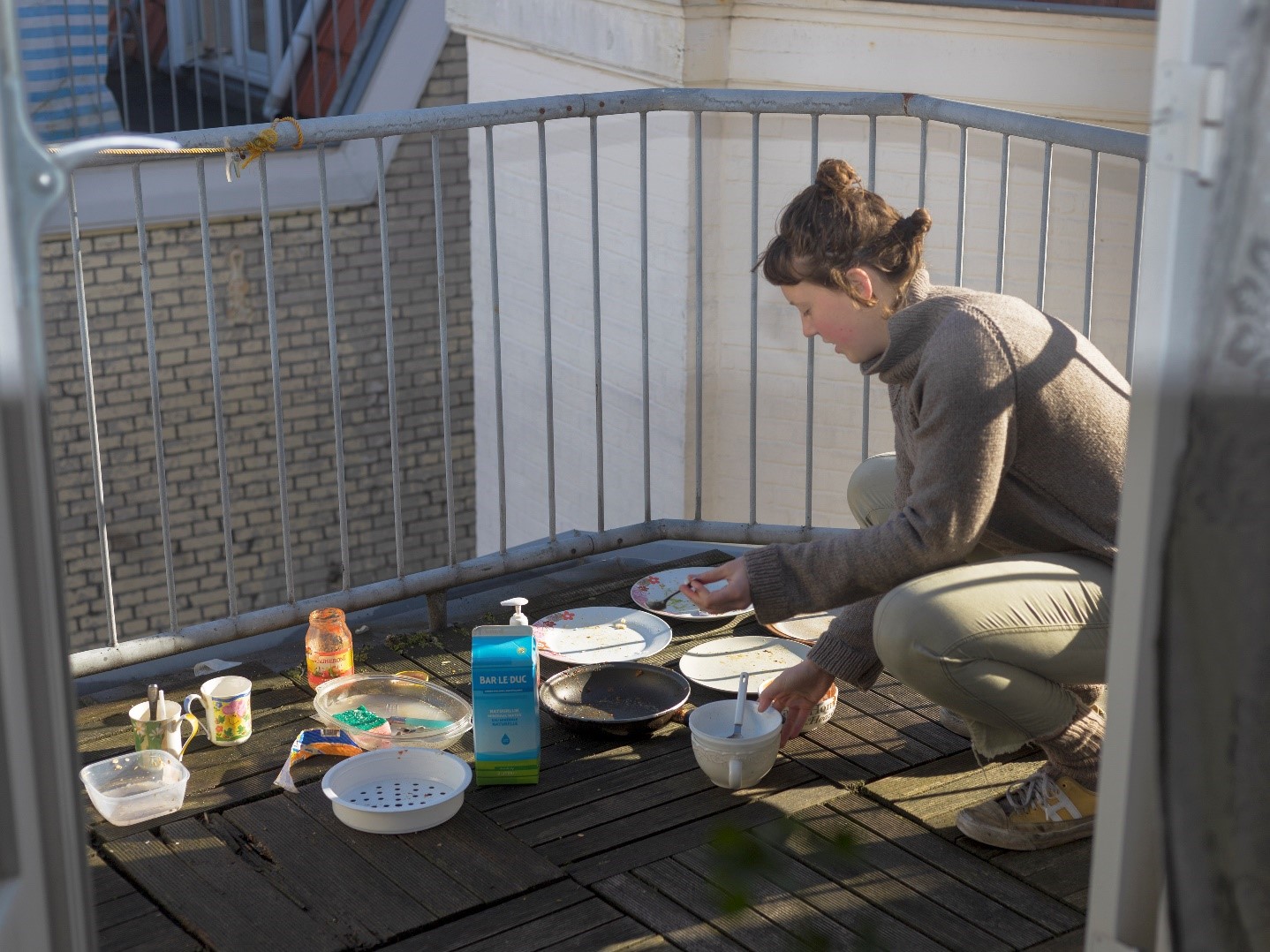 Photo: one of the photo's of the exhibition 'I miss you, home' in the Royal Academy of Arts during HI The Hague Student Festival (november 2021).
With these visuals of 'I miss you, home', they wanted to bring more awareness to the problem. The 3 students definitely caught the attention of the Alderman for Housing, Neighbourhoods and Welfare, Martijn Balster. Meanwhile, Students Doris Bukman (Leiden University College) and Mees Wassenaar (De Haagse Hogeschool) conducted research for Kennis Maken Den Haag on the topic of student housing in The Hague. Over 200 Dutch and International students participated. Overall, the respondents prayed for better living situations. The research lead to valuable insights and possible practical solutions to improve the student housing climate.
Therefore, both of them met in this conversation. He is eager to work alongside these students while still making it clear ''this is not an easy problem to solve'' and should have long-term and short-term solutions.
Some of the solutions shared during this conversation were:
Transforming empty buildings into student homes.
Coming with an easier and safer way for landlords and students to connect.
Providing better information to students and their rights when it comes to housing.
Pay more attention to the financial strain of students.
Making registration more lenient for students.
Moving forward, Martijn Balster shared that the municipality has plans on implanting a ''good landlord-ship'' law and the 3 students plan on creating a book and hosting more exhibitions to create more awareness. So, looks like actions are already being taken, but let's not slow down there.
What do you think about these solutions? Send an email to dh.studentenstad@gmail.com with your opinions and any other ideas that you have, we would love to hear them.
March 10, 2022